Saptak's Blog Posts
Posted: 2023-04-20T13:02:22+05:30
---
I am honored to be a recipient of the Google Open Source Peer Bonus 2023. Thank you Rick Viscomi for nominating me for my work with the Web Almanac 2022 project. I was the author of Security and Accessibility chapters of the Web Almanac 2022.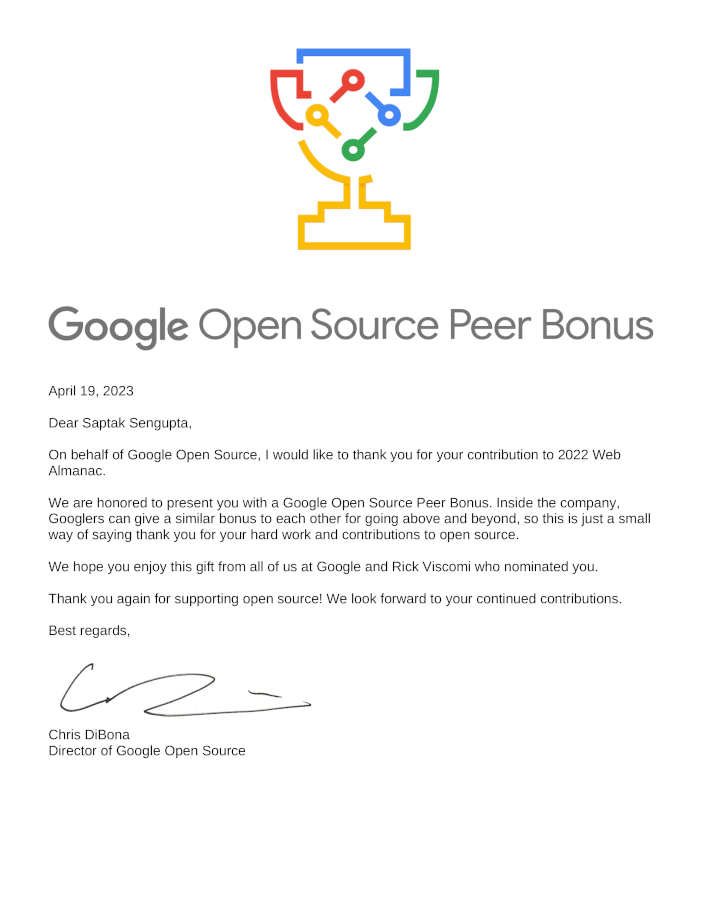 For the last year, I have started to spend more time in contributing, maintaining and creating Open Source project and reduced the amount of contracts I usually would do. So this letter of appreciated feels great and helps me get an additional boost in continuing to do Open Source Projects.
Some of the other Open Source projects that I have been contributing and trying to spend more time on are:
In case someone is interested in supporting me to continue doing open source projects focused towards security, privacy and accessibility, I also created a GitHub Sponsors account.
---